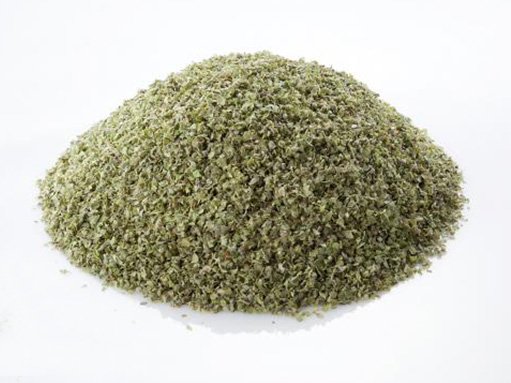 Product Name: Spearmint
Botanical Name : Mentha Spicata
Product Forms: Whole Leaves – Crushed
Health benefits of Spearmint
Spearmint is pleasantly aromatic herb packed with numerous health benefiting vitamins, antioxidants and phyto-nutrients.
The leaves and herb parts contain essential oil, menthol. Unlike in peppermint, spearmint leaves composes only small amounts of menthol, 0.5% compared to the 40% in peppermint. Less menthol content would make this herb least pungent and subtly fragrant herb in the mint family.
The herb has low calories (about 43 calories per 100 g) and contains zero cholesterol.
The chief essential oil in spearmint is menthol. Other important chemical components of spearmint areα-pinene, β-pinene, carvone, cineole, linalool, limonene, myrcene and caryophyllene. These compounds in mint help relieve fatigue and stress.
Further, the herb is also rich in many antioxidant vitamins, including vitamin A (provides 4054 IU or 135% of RDA), beta-carotene, vitamin C, folates (26% of RDA), vitamin B-6 (pyridoxine), riboflavin and thiamin.
Season Crop: Available from April till September
Availability time: All over the Year
Packing: In Polypropylene bag, weight depend upon form type