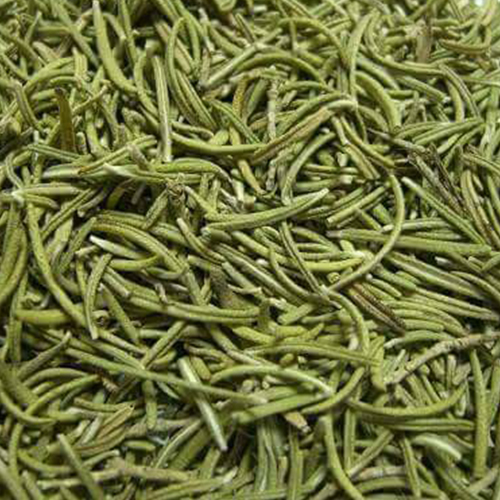 Product Name: Rosemary
Botanical Name : Rosmarinus Officinalis
Benefits of Rosemary
Rosemary leaves contain certain phyto-chemical (plant derived) compounds that are known to have disease preventing and health promoting properties. The herb parts especially flower tops contain phenolic anti-oxidant rosmarinic acid as well as numerous health benefiting volatile essential oils such as cineol, camphene, borneol, bornyl acetate, α-pinene etc. These compounds are known to have rubefacient (counter-irritant), anti-inflammatory, anti-allergic, anti-fungal and anti-septic properties. Rosemary herb contains very good amounts of vitamin A, 2924 IU per 100 g; about 97% of RDA. A few leaves a day in the diet, would contribute enough of this vitamin. Vitamin A is known to have antioxidant properties and is essential for vision. It is also required for maintaining healthy mucus membranes and skin. Consumption of natural foods rich in vitamin A is known to help body protect from lung and oral cavity cancers. This herb is an excellent source of iron, contains 6.65 mg/100 g of fresh leaves (about 83% of RDA). Iron, being a component of hemoglobin inside the red blood cells, determines the oxygen carrying capacity of the blood.
Rosemary Standard Cut
Rosemary large cut
Season: Available all the Year
Packing: In bags 25 KG Net weight.